Species
Delta dimidiatipenne (Saussure, 1852)
Sponsorship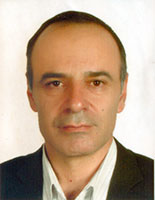 The sponsorship for Delta dimidiatipenne (Saussure, 1852) has:
Ph.D Ebrahim Ebrahimi
Hymenopterist
since 06.07.2020


Literature
Báez, M., M. Koponen, A. García & E. Martín (2001) División Hymenoptera. In: Izquierdo, I., J.L. Martín, N. Zurita & M. Arechavaleta (Ed.). Lista de especies silvestres de Canarias (hongos, plantas y animales terrestres) 2001. 267-284.
Gusenleitner, J. (2010) Order Hymenoptera, family Vespidae. In: van Harten, A. (Ed.). Arthropod fauna of the UAE. 422-467.
Hohmann, H., La Roche, F., Ortega, G. & Barquin, J. (1993) Bienen, Wespen und Ameisen der Kanarischen Inseln (Insecta: Hymenoptera: Aculeata) I. Vröff. Übersee-Museum Bremen (Naturwiss) 12 (I-III): 14-712.